So a high number of streamers covet the Elgato Stream Deck which is a 15 programmable button accessory which allows you to put just about any function or customizable key at your fingertips.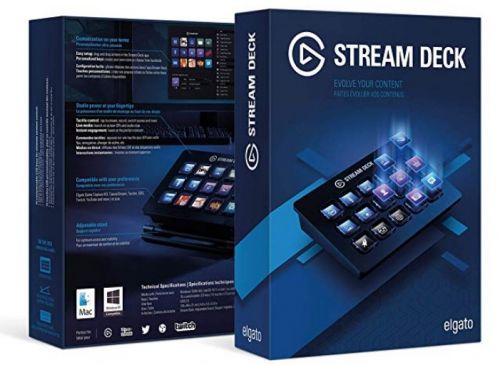 Honestly prior to becoming a Twitch streamer and raiding other streamers I didn't appreciate just how beneficial a Stream Deck can be for a streamer.  With this stream deck you can simplify many functions into a simple button press and not just for games, but controlling your entire streaming experience.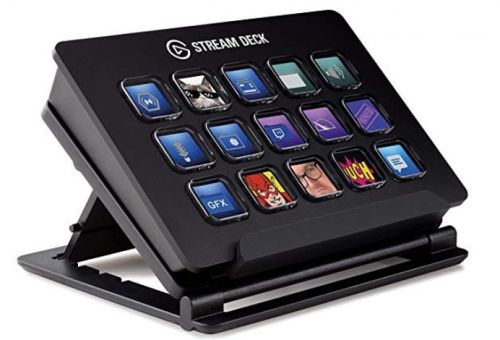 With integration into Open Broadcast Software and XSplit, the Elgato Stream deck can not only be configured to start and stop broadcasting, but you can use it to cut to different camera's if you have multiple webcams, you can trigger scenes in SLOBS like if you want to cut to a raid scene or a thank you scene.  You can program all sorts of customizable actions so you can so quickly trigger the function you are looking for without having to hunt around with a mouse for it in your menu.
The Elgato Stream deck has support for Twitch, YouTube, Mixer and many more applications as well built in.  The Elgato Stream Deck has an easy setup and you drag and drop actions onto keys in the app itself.  This product is strictly a macro keyboard support device that plugs into your computer via USB and gives you 15 buttons that you can customize to your liking, it allows you to put custom images on each button as well for easy recognition of what each button does instead of having to rely on a static 1 – 15 or generic image for each button.
I have a Logitech Orion Spark keyboard with 9 customizable G keys but even with macro support, I don't have the level of integration with apps that the Elgato stream deck has, and I like several others would want to snag one of these in the future.  I have seen it in action and really think it is a valuable accessory, though with Streamlabs OBS you can use the matching mobile app to have some functionality remote on your phone or tablet which can help but it isn't as comprehensive as the Elgato Stream deck.
How many fellow streamers either have one or have it as a goal to purchase an Elgato Stream Deck in the future?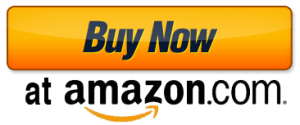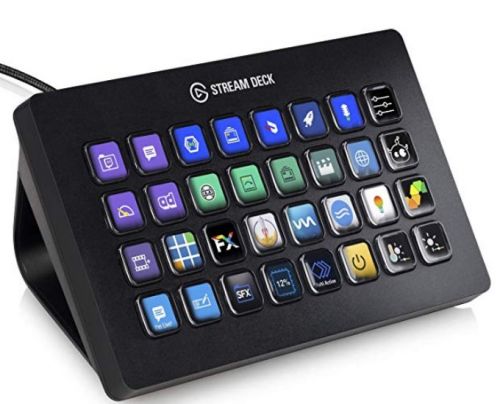 For those who need more than 15 keys and have a lot of scenes, cameras and maybe multiple microphones you can also see the Elgato Stream Deck XL which has 32 customizable buttons instead of 15 and this is a BEAST of a customizable keypad.