If you are already an Amazon Prime member you may not be aware that you already now have access to Prime Gaming formerly known as Twitch Prime since Twitch is owned by Amazon.  Prime Gaming offers an array of other benefits for Amazon Prime members who happen to be gamers or simply want to support their favorite gamers on Twitch without coming out of pocket to subscribe to them.  With Prime Gaming you get access to free games, unlocks and skins for various games and more.  With your Twitch Prime linked to your Amazon prime you can now also give 1 free monthly sub to another Twitch Streamer which is basically like donating $4.99 to a Twitch streamer of your choice without paying anything, you are just using your free Prime Gaming sub that comes with Amazon Prime.
How to take advantage of Prime Gaming
You have to have as Twitch account at least created, even if you never plan on streaming yourself.  So the first thing you do is create an account on Twitch.
Then to get started, log into Prime Gaming if you are already signed into Amazon at this URL: https://gaming.amazon.com/home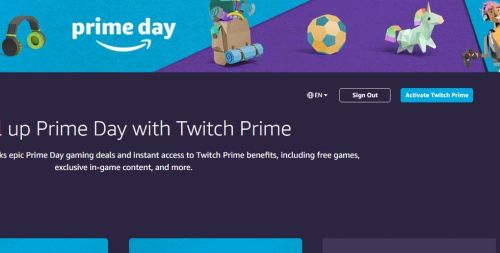 You will see a button to Activate Prime Gaming near the top right side of the screen.
Then you will be asked to confirm your country and be taken to the screen which authorizes your Twitch account or asks you to sign in if you are not yet signed into Twitch.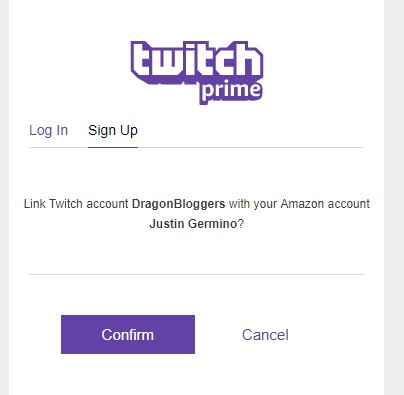 After you authorized it you should get a confirmation from Amazon that you have leveled up with information on what you can now do with your Twitch Prime.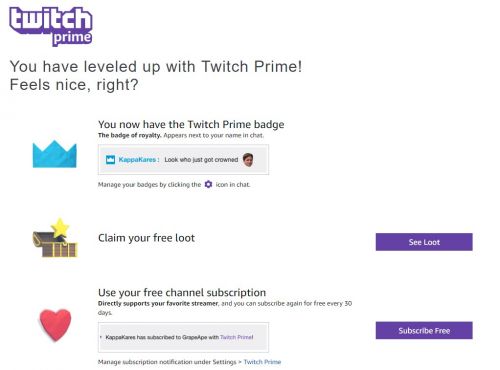 Now if you want to claim your free games and game content you can click on See Loot, if you want to use your Twitch Prime sub now to support your favorite streamers one month a time, you can click on the Subscribe Free button and just find your favorite streamers channel.  Example if you go to https://www.twitch.tv/subs/dragonbloggers and click on the subscribe button at the top you will now see a way to use your Twitch Prime sub for free as an alternative to the $4.99 subscription.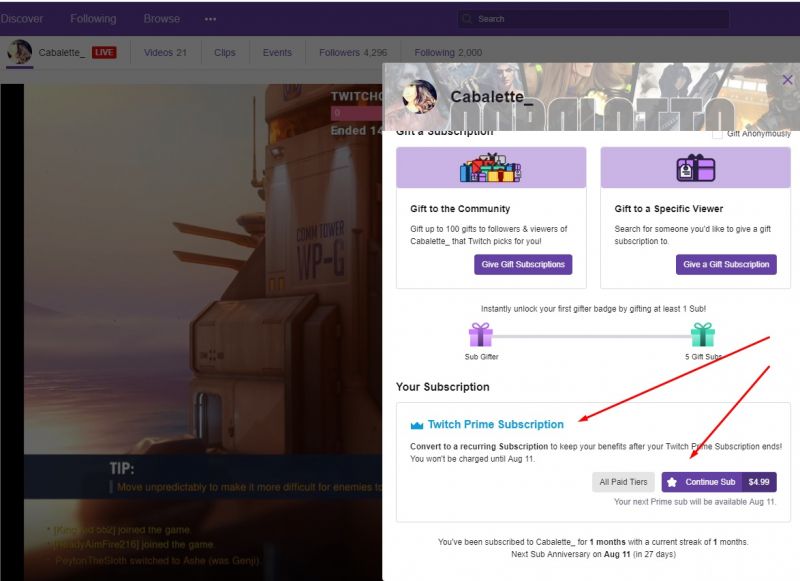 You also get the Twitch Prime crown badge next to your profile on Twitch.  One reason why you should use your Twitch Prime sub for a streamer is that a streamer gets to keep 100% of the Twitch Prime sub revenue, the full $4.99 instead of only 50% if you pay for a subscription. This means to the streamer the Twitch Prime sub actually provides them more value as a sub when it comes to revenue.  This is why Twitch Prime subs are highly regarded and truly appreciated if you have one to spare and use to support your favorite streamers.
So if you have a Twitch Prime sub, feel free to drop it on dragonbloggers and you will get a free random PC Steam game key as a thank you for lending us your Twitch Prime Sub.  In addition many of our giveaways offer a bonus +100 entries to Twitch Subscribers of our channel which can give you an odds boost of winning one of our giveaways.